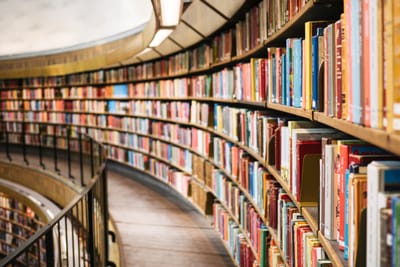 Thank you for considering to submit your intellectual work to us. Following these guidelines will increases authors' chances of a prompt response from us and ease our editorial distribution, which will enhance a smooth relationships, and a prompt decision regarding your publication. Please take note of all the instructions and follow them closely to ensure your book, conference proceedings, theses and desertions falls within our scope. In the case of conventional books and thesis, the scope, formatting and style is decided on by the author.
Originality and Trustworthiness
Submissions must must include an assurance that the work has been perfectly edited. Proof of language editing done by native/L1 language speakers or experts in English Language should be submitted alongside. Please be aware that only lower percentage plagiarism text will be acceptable, and that all all intellectual work will be submitted to the
Turnitin
software before processing. However, the Editors of ERRCD are rightfully obliged to make suggestions and/or modifications, refuse any proposal with stated reasons without recourse to whether the author of the word is by invitation or a voluntary submission before publication. You will receive acknowledgement of receipt of your submission within three days and the period of decision about your publication is subject to the nature and perfection of the
work.
Publication Charges
Upon acceptance of a
publishable work
, the corresponding author will be required to pay a sum of US $0 and provide proof of payment within the stipulated period through our online platform. These charges however cover the life maintenance of online publications and the website.
Reference Style
The America Psychological Association (APA) publication guidelines for publication 6th Edition must be strictly adhere to.
Formatting for Manuscripts
Manuscript must be prepared with Microsoft document in 1.5 spaced on a 12-point font in time new roman. You are advised to employ italics rather than underlining. Please note that figures, tables and other graphics must be placed at the appropriate place within the text according to authors' interest. The recommended length for manuscript is within 2500 to 6000 words, including the references, abstract of 300 or less and other needed appendixes. In case of multiple authors, the manuscript must indicate one author as corresponding author.
Submission
Click on the
online submission
platform and make your submission accordingly. You may contact us at Info@errcd.com if you don't receive acknowledgement of submission within three days.
Privacy Declaration
All documents, names and addresses submitted to this forum will be protected and only used for purposes of this publication and will never under any circumstances be made available to any third party.